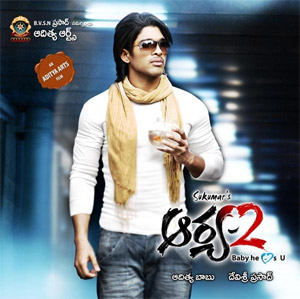 For a section of public, the movie of 'Arya 2' in direction of Sukumar is a master flick with much better intelligence than that of 'Arya.' However, one more section of analysts opine that psycho kind of characterization offered to Bunny in the film with confused state if narration and inconsistency in Bunny's character was the main reason why movie bounced at BO. However, one has to agree that '
Arya 2'
is a true Sukumar brand film which will remain in clever books of Tollywood films.
Now, this film is all set to go to Bollywood because triangular love concepts with good music have a majority of hit percentile there. As per the reports, Sukku is anticipating to remake '
Arya 2
' with Girish Kumar Taurani of 'Ramaiya Vastavaiya' fame. Well, this could be an expert strategy yet we have to wait and see how far Sukku succeeds there.