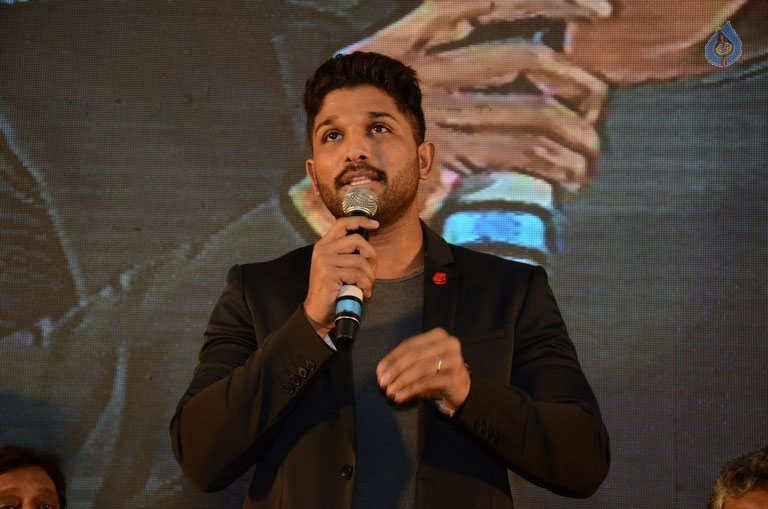 Stylish Star Allu Arjun delivered an outstanding speech at Traffic Awareness Campaign today. Bunny and top director Rajamouli attended the Traffic Awareness Meet as chief guests.
Addressing the gathering Allu Arjun said he was happy sharing the dais with Rajamouli who scored the biggest blockbuster of India.
Allu Arjun said he followed three things in life and appealed all others to follow them.
'International organizations judge the standards of a country by testing sanitation and traffic. So, what we are reflects in our country. If I take a right turn to another street at the end of my street, I can reach my friend's house. But then, it was a one way. As such, I take another route to catch him though it's a bit longer in distance. I feel I am the change. Although my friends advised me to take a short cut, I just observed traffic rules and my driver was inspired by me.
Secondly, I would appeal you to don't drink and drive. You may enjoy your nights with drinking. But you shouldn't drive after being drunk. If at all you go in groups for partying, you make sure a teetotaler is with you to bail you out of from journeying troubles. You may also prefer Ola cabs, taxis or any other means of transport to reach homes safely.
Thirdly, you must have control over steering of your car. If you hold a steering, you must understand the fact that not only your life but also others lives are also at risk. Our mistake may result in a huge loss to another family. As such, you ensure safe driving,' said Allu Arjun.